October 7, 2017, by ANDY GARRIGUE Special correspondent 
Sahba Motallebi's journey to the Richmond Folk Festival began in Sari, a seaside city in northern Iran, at age 11. It was there that she began to play the setar, a small four-stringed Persian instrument with a paired bass string. 
By age 14, she exhibited enough talent to be invited to leave her home and study at the Tehran Conservatory of Music. At 15, she started on the tar, a six-stringed Persian instrument, with each of the strings paired.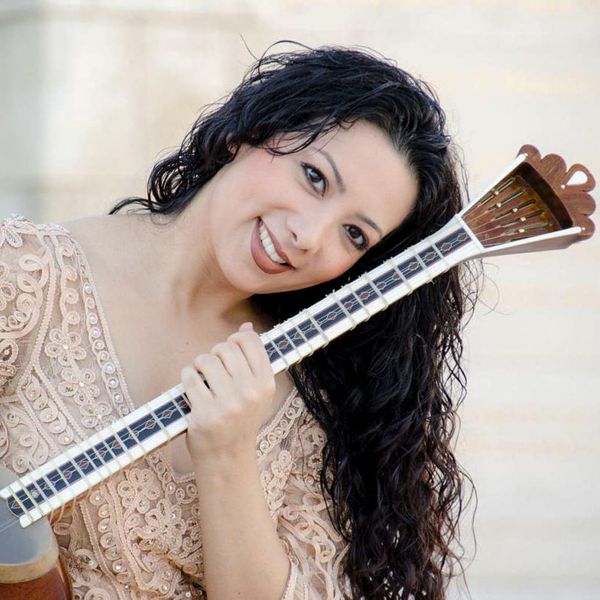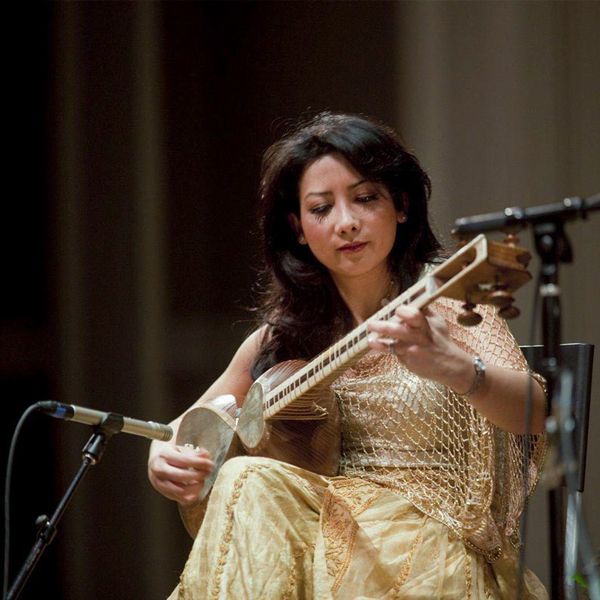 "I fell in love with the tar at the age of 15 and practiced almost eight hours a day," she recalled in a recent interview while on the road performing in Minneapolis. "I was crazy!" 
Her talent and hard work quickly earned distinctions. She was named Best Tar player at the Tehran Conservatory for four years running, from 1993 to 1996. She was recognized as the best Tar Player at the Iranian Music festival for four years in a row, from 1995 to 1998. In 1999, she was invited to join the Iranian National Orchestra and began an international career. 
Motallebi has lived in the Los Angeles area for the last decade or so and is now recognized as a virtuoso of the tar, an instrument she says goes back "a few hundred years." 
Motallebi plays with dizzying speed and impeccable precision, with a masterful and poetic control of dynamics. Songs are in various non-Western keys. 
"We have seven systems and five smaller modes in Persian music that are called radif," she explains. "All are very different than European modes. All are different from even Middle Eastern music." 
Asked if there is a musician who inspires her, she states that "Ostad Hossein Alizadeh is my mentor and master." Asked about any Western guitarists she admires, she names several: "Oh, I love so many — Jimi Hendrix, Buckethead, Eric Clapton, Slash and many more!" 
Listening to Motallebi play the tar is a mystical experience. She feels her way at the start, summoning the muse, and, before long, cascades of notes start shimmering off her fretboard, her right hand a blur of motion, her left hand moving in precise rhythms. The sound is unquestionably exotic, but the music also summons a reminder of modern artists. 
The tar's high-pitched double-stringed sound brings to mind blues guitarist Huddie "Leadbelly" Ledbetter, who favored a 12-string guitar, if Leadbelly were dangerously over-caffeinated. Some of the complex rhythmic figures, punctuated by powerful strumming, are reminiscent of Led Zeppelin guitarist Jimmy Page on his acoustic numbers. A blistering run of descending notes conjures up an image of surf guitar legend Dick Dale. 
What conclusions does she hope people will walk away with after her performances on Saturday, Oct. 14 and Sunday, Oct. 15? "I hope they will decide to listen to Persian music more closely. I hope that we will have made them happy. And I hope, of course, that they will be amazed." 
Original Article Link: Richmond Times-Dispatch